Vaquería del Este
Vaquería del Este is a group of cattle farmers from the southeast region of Uruguay, that devotes toraise and sell beef cattle for the internal market as well as for export. Its main goal is to produce quality meat to reach the best result of the livestock business without neglecting environmental matters. It develops a free-range natural ranching, in open-air and grass-fed par excellence, to satisfy the most demanding consumers.
It is composed, as a civil association, of companies that work in 50 farms located in the states of Rocha, Treinta y Tres, Lavalleja, Maldonado, Canelones and San José. It maintains about 73.500 heads of cattle in a total farmed surface of 88.000 hectares.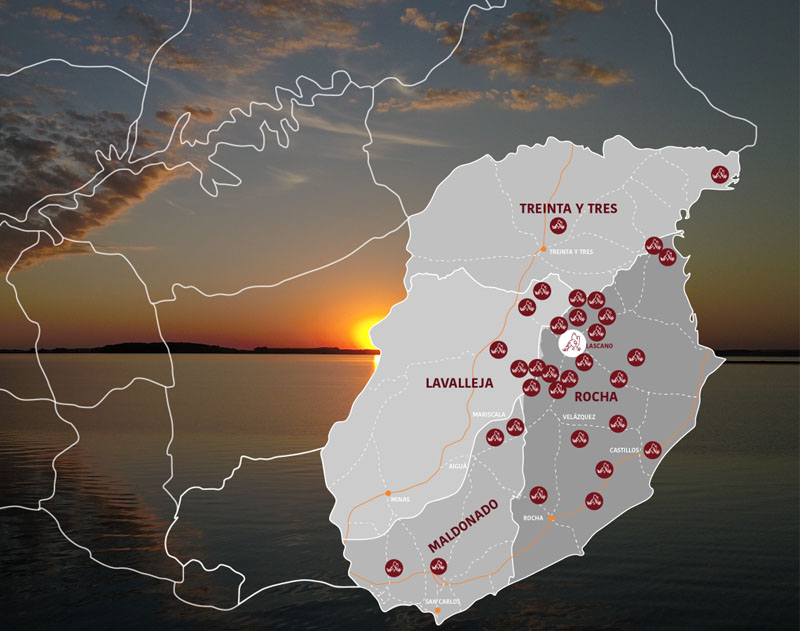 Our Products
Vaquería del Este markets about 300.000 livestock heads per year, destined to the meat processing industry, for local supply and exports.
Of those, approximately 60% are steers, 30% cows and 10% heifers.