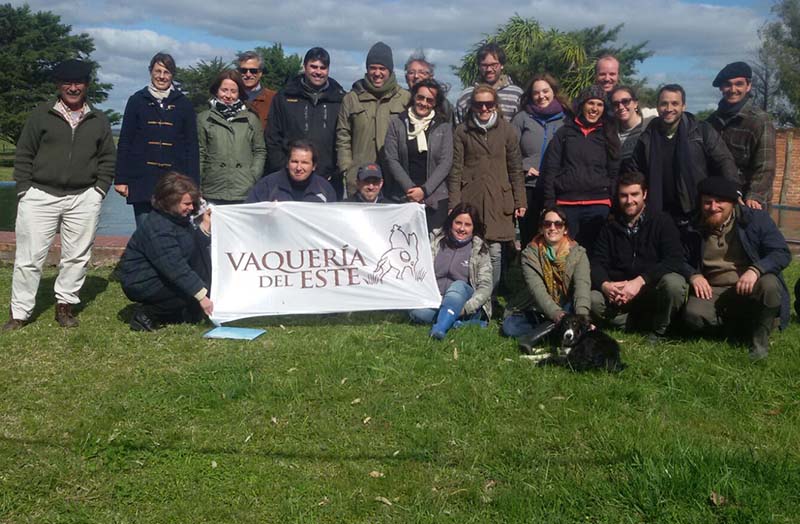 A story of Cooperation
Cooperation between Vaquería del Este and agricultural institutions
During this 20 year path, Vaquería del Este has developed an intense cooperation policy with national and regional institutions through different approaches. The common thread has been, and will always be, to participate, at anytime and from a practical point of view, of investigations and innovations in the procedures oriented to quality improvements, restrictions lifting or with the purpose of simply disseminate the group's experiences.
Ministry of Livestock, Agriculture and Fisheries (MGAP)
Individual traceability pilot program
Many of Vaquería del Este's producers joined the group convinced of the program's potencial and utility. This pilot procedures allowed to detect inconsistencies, weakness and improvement opportunities, supporting the establishment of the national mandatory traceability cattle system in the country.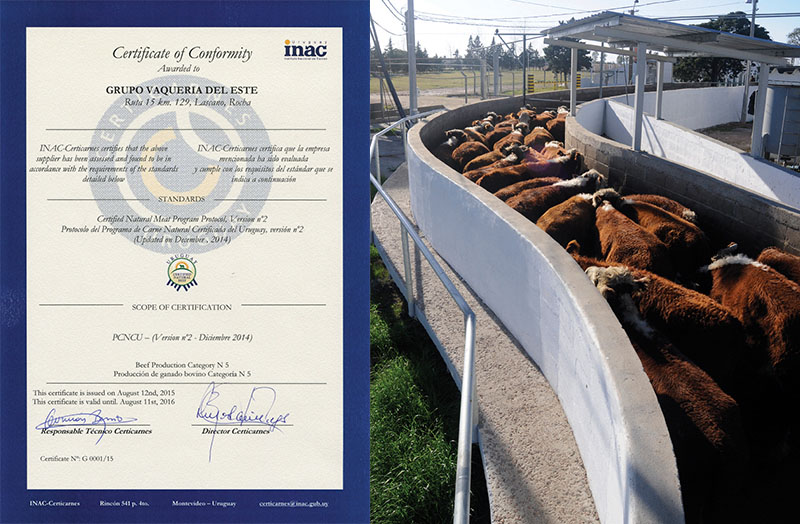 National Meat Institute (INAC)
Engagement in the development, implementation and first certification of the Natural certificated meat program
In parallel with Vaquería's production procedures systematization evolution, the National Meat Institute began to develop a natural meat protocol as a way to add value in international markets through differentiation, on the basis of a series of best practices that could be certified.
Being one of the first farmers' group becoming certified by a third party organization, Vaquería del Este contributed with its learnings and procedures implementation, registers and other requirements to build an auditable management system.
DNA Traceability validation
INAC and a private lab, with the support of CONICYT and MGAP-BID's Livestock Program, implemented an individual DNA meat traceability validation system. Vaquería del Este's producers participated providing animals to take samples that were later used to determine, through genetic analysis, the animal which, at the end of the chain, the meat was coming from. In this way, it was possible to validate, through earrings and chips, the National traceability system's chain of custody.
First "never-ever antibiotics" program certification Never Ever 3
In 2015, with the goal of being approved in the United States (USDA), INAC began to develop a program that enabled the certification of the process by which meat cuts from animals that never in their life received antibiotics were obtained. Vaquería took part in the protocol program process and rapidly reached the certification, providing the cattle for the first guaranteed meat shipment, exported by Frigorífico San Jacinto.
Post-degree in Meat Industry
Vaquería del Este has collaborated, from the beginning, in every season of the postdegree of specialization in meat industry (PEIC), held by INAC, the Faculty of Veterinary and the Faculty of Agronomy altogether.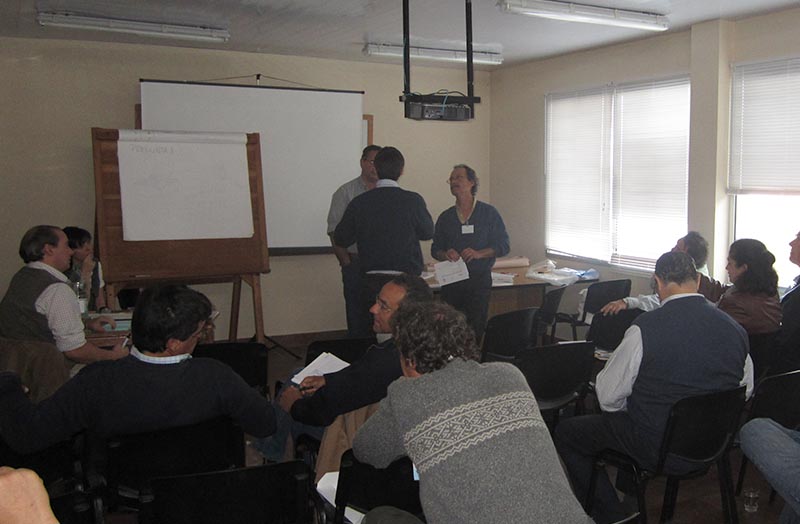 Nacional Agricultural Investigation Institute (INIA)
Relying on an evaluation of 203 animals (113 steers and 88 cows of British breeds and their crossbreeds) belonging to Vaquería del Este's farmers, a debate workshop was held with technicians of the National Agricultural Research Institute and industry representatives, from which very valuable findings came out that are suitable for the productive process as well as for the industrial and commercial stages.